Summit Distro is an independent Australian record label focused specifically on high-quality limited run vinyl pressing and distribution for some of Australia's most sought after un-pressed heavy music.

At Summit Distro we are committed to producing exceptional sounding and spectacular looking vinyl records for heavy and alternative Australian artists, ranging from up-and-comers to the well established with an un-pressed back catalogue, as well as now-defunct bands who's music has heavily impacted the Australian music scene.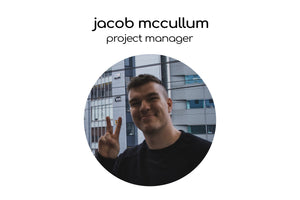 Jacob is a huge music fan from Tasmania, and boasts a vinyl collection of over 500 records.

Jacob is involved in the managment and distribution of all releases, from project direction through to shipping and handling of orders.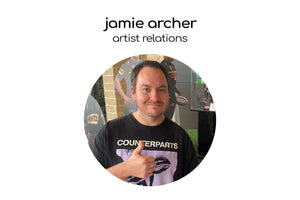 Jamie is a veteran known throughout the heavy music industry, and has an incredible vinyl collection of over a thousand record.

Jamie is resposible for artist relationships and works closely alongside our artists to help bring their art to vinyl.
Refund Policy
1. Returns for Defective or Damaged Items:
If your record arrives defective or damaged, please contact us within 7 days of receiving your order. We are more than happy to help in the unlikely event that your record arrives damaged or broken, however we are unable to accomodate minor cosmetic defects such as minor warping, seem splits or sleeve creases.
2. Incorrect or Incomplete Orders:
In the rare event that you receive an incorrect or incomplete order, please notify us within 7 days of receiving the shipment so we can quickly rectify the issue.
3. No Refunds for Change of Mind:
We do not offer refunds for change of mind or personal preferences. We encourage customers to carefully review product descriptions and ask any questions before making a purchase.
4. Return Process:
Please email us at contact@summitdistro.com with your order number in the subject, and a description of the issue with photo evidence if required.
5. Return Shipping:
Customers are responsible for the cost of return shipping unless the return is a result of our error. We recommend using a trackable shipping service.
When will my order ship?
Please be aware that as all our releases are pre-orders, our expected turnaround times will vary depending on each release. We aim to fulfil all orders within 4-6 months, however due to the nature of vinyl production, some releases may take longer to manufacturer.
How will my order be shipped?
We know how fragile the shipping process is regarding vinyl, which is why we pride ourselves on using high quality custom Qikpak LP mailers from UBEECO. These LP mailers are eco-friendly, are internally secured to eliminate the need for bubble wrap, and are built with a 25mm crumple zone on all edges to prevent damage in transit. We also desleeve all records to avoid seam splits or damage to the sleeve.

For those who want to be certain their record will arrive in perfect condition, we also offer a PREMIUM shipping option which provides further padding and protection. If you choose not to take out these options and your record arrives warped, please be aware that we will not refund or replace your order.

We have also partnered with Heaps Good Packaging who manufacture fully recyclable shipping labels and packing tape, to ensure that your mailer is 100% recyclable without the need to remove any labels. We also use black compostable satchels for products other than vinyl.
Where are your records pressed?
We are stoked to be collaborating with Zenith Records in Victoria, in an effort to maintain a high standard of quality and reduce long international turnaround times, while supporting local Australian manufacturers.
I'm in a band, can I get our music pressed?
We would love to hear from you! Please email us at contact@summitdistro.com or message us via our 'Contact Us' page and we can look at our options.