She Cries Wolf - Divorce 'Black/White Smash' Vinyl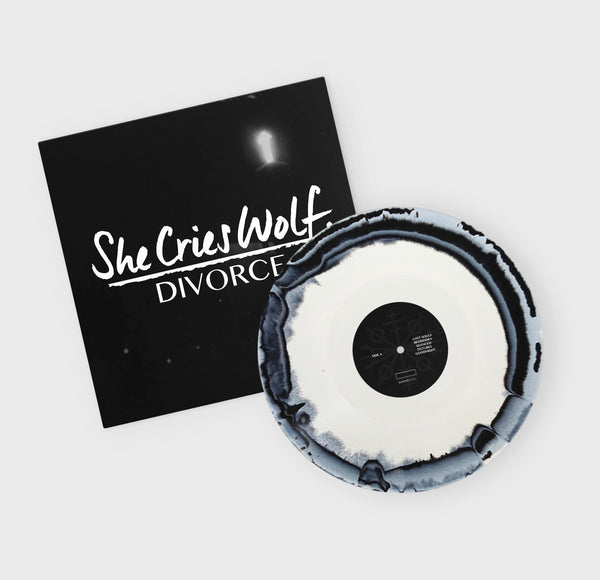 She Cries Wolf's
 explosive debut album 'Divorce' is being released on vinyl for the first time, exclusively through Summit Distro. 


This release is pressed on two exclusive colourways - 'Black/White Smash' and 'Transparent Red w/ White Splatter'.

All our records are pressed locally in Australia through Zenith Records. As with all our releases, this release features a 'Summit Distro' obi-strip, and is hand numbered on the A-side label.


Due to the manufacturing process, mockups cannot be guaranteed and are purely for visual representation. Physical stock will most likely vary in appearance.
This product is a pre-order and is expected to ship within 8-10 weeks.
SIDE A
A1. Lost Souls
A2. Bedridden
A3. Silenced
A4. Fixtures
A5. Goodnight
SIDE B
B1. Bloodletting
B2. Firstborn(s)
B3. Repentance
B4. Baal
B5. Hourglass
B6. Sedated
PRESSING INFO 
Black/White Smash - /50
Red w/ White Splatter - /100