Alt. - Dysfunctional 'Black/Gold Smash' Vinyl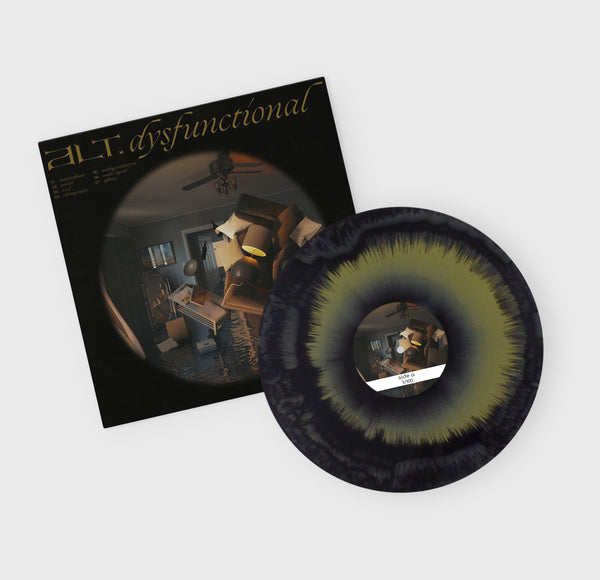 Alt.'s
 breakout debut EP 'Dysfunctional' is being released on vinyl for the first time, exclusively through Summit Distro. 
All our records are pressed locally in Australia through Zenith Records. As with all our releases, this release features a 'Summit Distro' obi-strip, and is hand numbered on the A-side label.

This release includes a full colour insert with lyrics and liner notes, and is pressed on two exclusive colourways - 'Black/Gold Smash' and 'Clear'. The 'Clear' variant also includes a limited slipcover.


Due to the manufacturing process, mockups cannot be guaranteed and are purely for visual representation. Physical stock will most likely vary in appearance.
This product is a pre-order and is expected to ship within 8-10 weeks.
SIDE A
A1. Insubordinate
A2. Pariah
A3. S.A.D
A4. Chasing Safety
SIDE B
B1. Nothingwithoutyou
B2. Smoke Signals
B3. Affinity
PRESSING INFO 
Clear w/ Alt Slipcover - /50
Black/Gold Smash - /100